Salzburg Maria Plain
Slow but without problems drives the E-Max S the steep access road to the pilgrimage church Maria Plain. Panorama about Salzburg at night.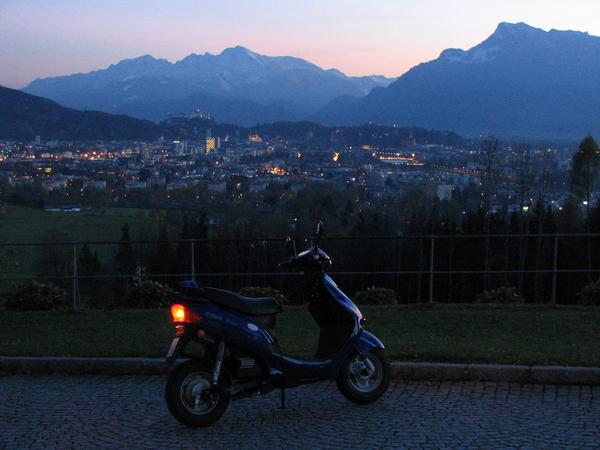 Test diary November 10th 2006, 688km
Scooter
Directory over all our reports about scooters. All our articles about a scooter.
E-Max S
The electric scooter as a new means of transport where saving CO2 makes fun. Table of contents about all our contributions about the E-Max S electric scooter.
Context description: event events date time month 11 Nov November autumn fall 2006-11-10
electric Electro scooter Electroscooter scooters Electroscooters test scootertest tests scootertests long E-Max S Sport Emax 2006
high resolution Photo Photos pic pics picture pictures JPG JPEG