Diesel fuel cell
The reformer above takes the hydrogen out of the Diesel, below a fuel cell to make electric power. First time planed as a 4 kW APU for a frozen goods truck.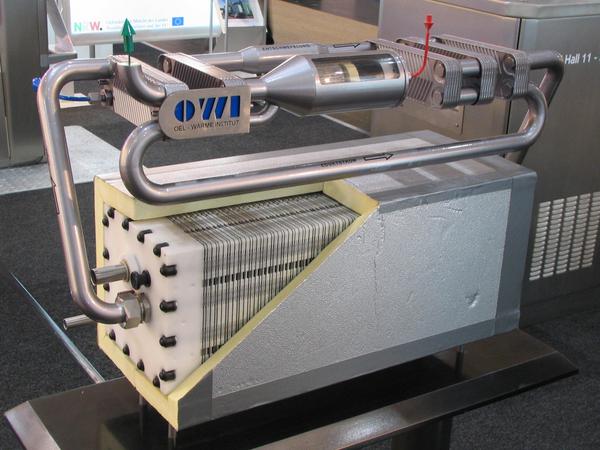 It's not allowed in the USA to operate Diesel generators at night time on parking places. But this would be also an ideal generator for light weight hybrid cars. See progress 2007
Hybrid cars
Why arrived the hybrid car not earlier. What problems solves the hybrid car? Can the hybrid succeed against cars with hydrogen and fuel cells?
Generators for serial hybrid vehicles
Even the most modern battery technology does not bring the range of the combustion engine. With a generator for long distances mutates the electric car to a serial hybrid car.
Context description: APU auxiliary power unit units silent low noise Diesel generator Dieselgenerator generators Dieselgenerators hydrogen reformer reformers
German Germany European Europe industrial Hannover Industry fair Industryfair fairs Industryfairs event events date time month 4 Apr April spring
high resolution Photo Photos pic pics picture pictures JPG JPEG