Zistelalm - 1000 meter above sea level
The E-Max S passed 550 height-meters without problem. But because I promissed my older doughter a test drive, there is no time to continue to the peak.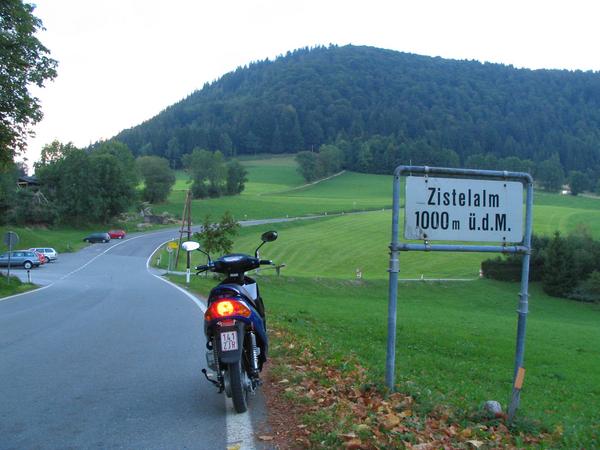 Scooter
Directory over all our reports about scooters. All our articles about a scooter.
Scooter lifestyle
Lifestyle with scooters. All our reports about lifestyle with a scooter.
E-Max S
The electric scooter as a new means of transport where saving CO2 makes fun. Table of contents about all our contributions about the E-Max S electric scooter.
Context description: electric scooter scooters Emax E-max Emaxs E-maxs Emaxsport E-maxsport test tests review reviews vehicle vehicles event events date time month 9 Sep Sept September summer autumn fall
high resolution Photo Photos pic pics picture pictures JPG JPEG