Car radio VDO Dayton navigation without logbook
After my question for navigation with logbook, 3 other fair exhibitors referred me to VDO Dayton. The greater the disappointment that also this manufacturer does not offer it.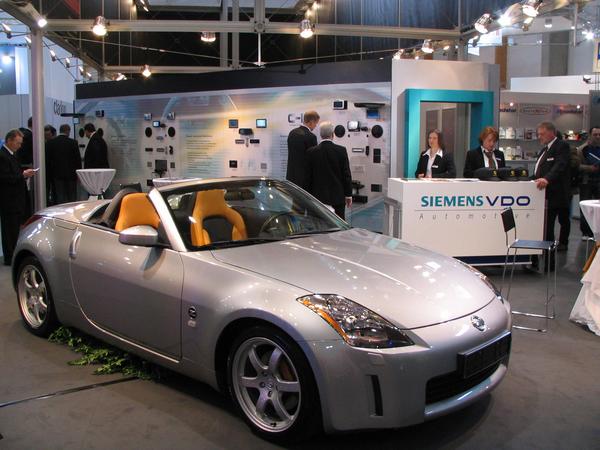 The driver of this Roadster scrawling a logbook on paper? Inconceivably!
Car radio navigation
Who needs it, what are the advantages? All about our experiences with car radio GPS navigation systems.
Context description: car carradio radio navigation carnavigation carradionavigation radionavigation system carsystem carradiosystem radiosystem navigationsystem carnavigationsystem carradionavigationsystem radionavigationsystem systems carsystems carradiosystems radiosystems navigationsystems carnavigationsystems carradionavigationsystems radionavigationsystems test tests GPS
cars radios carradios audio caraudio hifi carhifi stereo carstereo electronics carelectronics fair carfair radiofair carradiofair radiosfair carradiosfair audiofair caraudiofair hififair carhififair stereofair carstereofair electronicsfair carelectronicsfair fairs carfairs radiofairs carradiofairs radiosfairs carradiosfairs audiofairs caraudiofairs hififairs carhififairs stereofairs carstereofairs electronicsfairs carelectronicsfairs Sinsheim Germany German event events date time month 4 Apr April spring 2005-04
high resolution Photo Photos pic pics picture pictures JPG JPEG electronic carelectronic