Ford Transit with big bed
Xetec has thought a step farther as other exhibitors of sound-mobiles. Better a little bit less loudspeakers and a little bit more to make something out of the situation.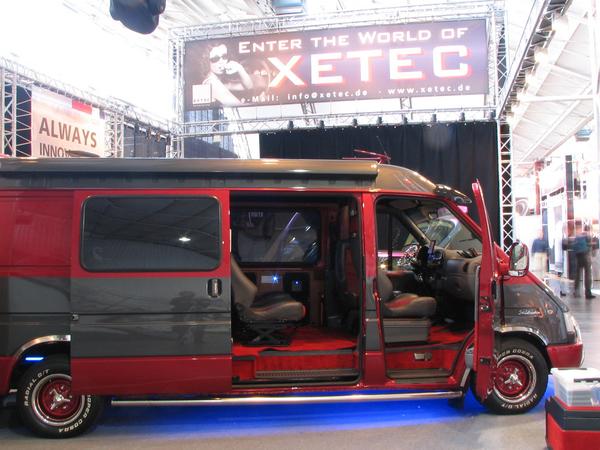 Camper
Table of contents over all our reports about campers. Campers are suitable to be the only car of a family.
Context description: fun car funcar cars funcars
cars radio carradio radios carradios audio caraudio hifi carhifi stereo carstereo electronics carelectronics fair carfair radiofair carradiofair radiosfair carradiosfair audiofair caraudiofair hififair carhififair stereofair carstereofair electronicsfair carelectronicsfair fairs carfairs radiofairs carradiofairs radiosfairs carradiosfairs audiofairs caraudiofairs hififairs carhififairs stereofairs carstereofairs electronicsfairs carelectronicsfairs Sinsheim Germany German event events date time month 4 Apr April spring 2005-04
high resolution Photo Photos pic pics picture pictures JPG JPEG electronic carelectronic