Dashboard in the electric car
After 12 kms of bath Pirawarth to village Wolkersdorf 12% of the batteries are used up. On top in the middle the Eonometer. Pointer to the means battery becomes loaded .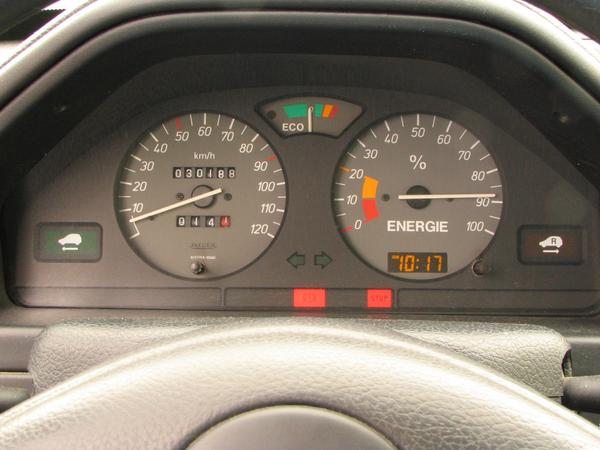 Electric vehicles
From the replacement of the fossile rattle stink moped by cheap electric scooters up to the electric super sports car. Overview about electric verhicles.
Peugeot 106
Table of contents about all our contributions to the Peugeot 106, in the particular to the electric version of the Peugeot 106
Context description: dashboard photo dashboardphoto photos dashboardphotos picture dashboardpicture pictures dashboardpictures pic.pics dashboardpic.pics dashboards
electric electrical car vehicle cars vehicles Peugeot 106 Peugeot106 electric Peugeotelectric 106electric Peugeot106electric Vienna lower Austria event events date time month 2 Feb February winter
high resolution Photo Photos pic pics JPG JPEG